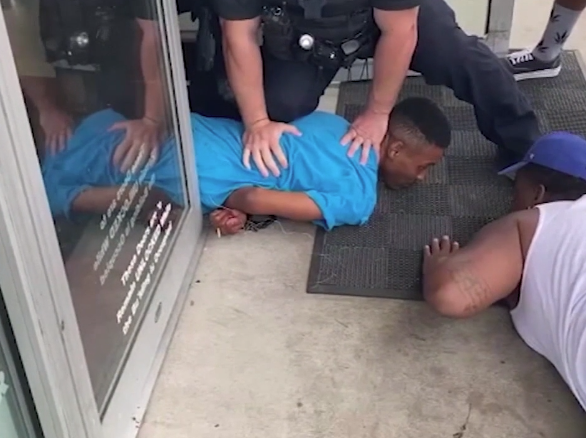 Teamster Pipeline Member De-escalates SE Houston Arrest and Helps Calm Suspect Down
ABC 13 recently did a story on one of our Teamster Pipeline Members that can be viewed on the link below.
In order to make a better life for is family and himself Ulerick Field participated in a Job Training Program held in Ohio. He became a stringing drivers, which is one of the most difficult trucks to operate.
As a result of this training he has worked for PE BEN USA a Teamster signatory contractor.  A representative of PE BEN USA also is a Trustee on the Teamsters National Pipeline Labor Management Cooperation Trust and Training Fund.
Ulerick Field is an example how a person can turn their life around by obtaining a skill that landed him a Union Job in the pipeline construction industry providing good wages and fringe benefits such as fully-paid health insurance and pension.
While driving in Houston he stopped at a gas station whereupon there was an incident between a Police Officer and a man.  Ulerick Field intervened and helped de-escalate the situation.
The video even caught the attention of Houston Police Chief Art Acevedo who says this should be a training video for society.