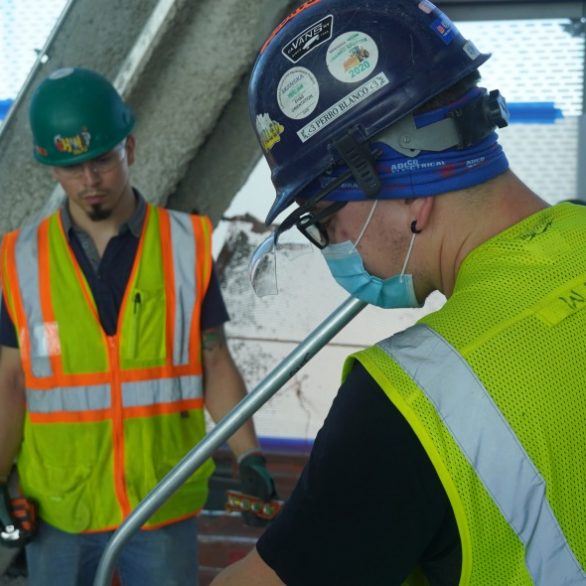 Biden's DOL: Prevailing Wage Increases
Prevailing wage laws, which were established by the Davis-Bacon act, ensure that government money that is spent on construction goes to contractors who are paying the area rate and not undercutting everyone. Annually about $217 billion is spent on prevailing wage jobs that employ about 1.2 million construction workers.
To get these jobs, contractors have to prove in their bidding that their rates meet the local prevailing wage. This wage is established by the Department of Labor and can often be difficult to figure out and oftentimes is skewed. To fix this, the Department of Labor is calling for major changes to the formula.
The last time the formula was changed was in 1983, under President Ronald Reagan. This rule, which is still used today, required that when the Labor Department surveyed wages in an area, they needed 51% to be of a "same or similar" margin to establish a local prevailing wage. If they did not get 51%, then a weighted average of all wages are used. For the last 40 years, unions have argued that this formula helps to depress prevailing wages in an area as frequent occurrences of low wages could drag down the overall weighted average or there could be enough of these similar wages to reach the 51% threshold.
Instead of using this formula, the Labor Department is proposing going back to the original prevailing wage formula, which was used from 1931 when Davis-Bacon first passed until 1983. This setup requires just 30% of wages to be the same or similar to establish a prevailing wage. If that isn't met, then a weighted average would be able to be used.
"The proposed updates to the regulations will restore the Act's intended bipartisan purpose to protect the hard-earned wages of construction workers, and in doing so, shield them from exploitation," said North America's Building Trades Unions (NABTU) President Sean McGarvey. "These efforts by President Biden, Secretary of Labor Walsh, and the entire Biden Administration mark the start of a new day for construction workers and their families. As these working-class heroes embark on the mission to usher our nation's aging infrastructure into the 21st century, we applaud the Administration's efforts to ensure they are paid 21st-century wages. The Davis-Bacon wage floor prevents cut-throat bidding practices from driving down local area labor standards on over $200 billion in federal and federally assisted projects that annually employ over 1.2 million U.S. construction workers."
The change to the formula is especially important as trillions of dollars will be spent in the coming years as the result of the bi-partisan infrastructure bill. Many of these projects will be required to pay prevailing wages.
"With more than $1 trillion of construction activity anticipated across the country in the next five years, effective enforcement is required to ensure fairness in the prevailing wage determination process," said AFL-CIO President Liz Shuler. "The Davis–Bacon Act was first signed into law in 1931 to ensure fair wages for those who build our nation. Nearly a century later, President Biden continues to fulfill his campaign promise to be the most pro-union president in our nation's history. Today's expansion guarantees America's infrastructure will continue to be built by the best-trained, highest-skilled workers in the world."
In a briefing on the new rule change, acting wage and hour administrator for the Department of Labor Jessica Looman said that they are making the change because they feel that under the current formula, weighted averages are not reflective of the actual wages that contractors are paying to their workers on actual construction projects in the community.
Under the plan, the Labor Department would also update local wage rates more frequently in between official surveys. This is extremely important in a tight labor market like there is now, where everything from material costs to wages are rising at rapid rates. The Department of Labor hopes that the more frequent updates will allow the rate set by the government to be much closer to the actual going rate in the community, rather than allowing wages to get out of balance in between surveys. According to a 2019 inspector general report, many of these surveys often time take years to complete or haven't been revised in decades. They also noted that many of the surveys are already out of date when they are published which allows wages on these Davis Bacon projects to be suppressed.
The proposed rule will now go through a 60-day notice and comment period before the Department of Labor can move forward with implementing the changes.