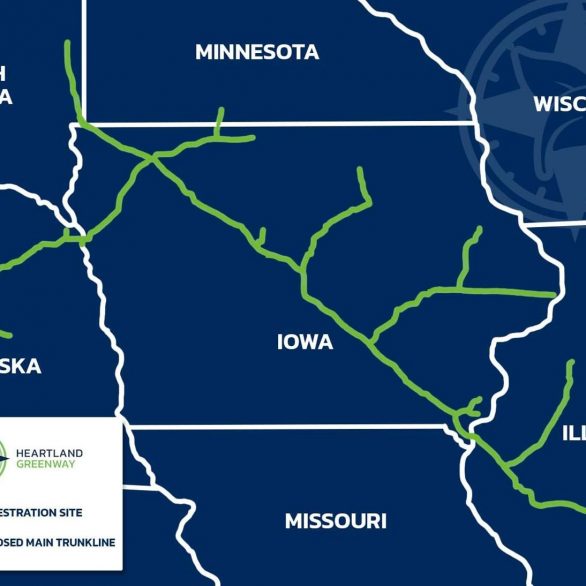 Board Hires ISG For Pipeline Inspection
The Mahaska County Board of Supervisors accepted a letter of intent for county representation and inspection services for the Heartland Greenway System project from ISG at the Nov. 15 regular meeting.
Representative Evan Del Val of ISG, a Des Moines-based engineering firm, spoke with the board about ISG's county inspection services.
The Heartland Greenway project not yet finalized, but is expected to begin in 2024.
It is an approximately 1,300-mile carbon capture and sequestration network that will provide a path towards carbon neutrality for some of the largest commercial producers of CO2 in the heartland by capturing CO2 emissions and transporting them into a secure underground site.
ISG's services would include assigning inspectors to construction crews to ensure quality completion of the project.
Inspectors will be assigned to focus on specific aspects of construction, including top soil stripping and trenching, among others.
Landowners with complaints about how the project is being completed will be able to reach out to ISG for guidance or assistance.
Board of Supervisors chair Mark Groenendyk reminded constituents that the board does not have a say on the details of the project.
"This board has no authority on whether the pipeline goes through, where it goes, that's strictly up to the legislation," he said. "The only responsibility we have is to hire an inspector to make sure that the work is done properly. [ISG is] kind of the intermediary between the pipeline and the landowner."