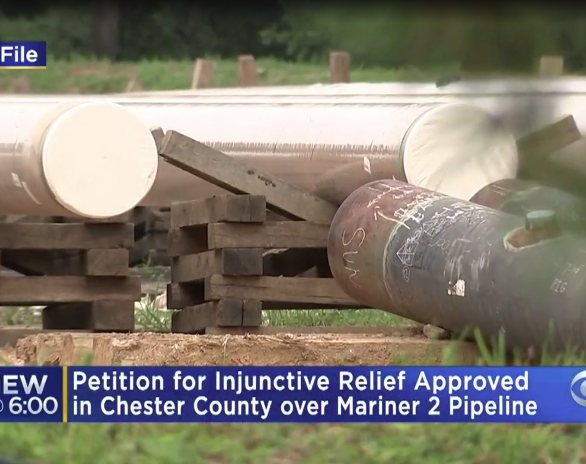 Chester County Officials Approve Petition To Stop Mariner Pipeline Construction
CHESTER COUNTY, PA  – Chester County commissioners have approved a petition to stop Mariner Pipeline construction. The petition for injunctive relief, if approved by a judge, would stop Sunoco from building on two county properties — the Chester Valley Trail and the library in Exton.
A lawsuit is still pending over the Mariner 2 Pipeline in Chester County and county commissioners say no building can go forward until it's resolved.