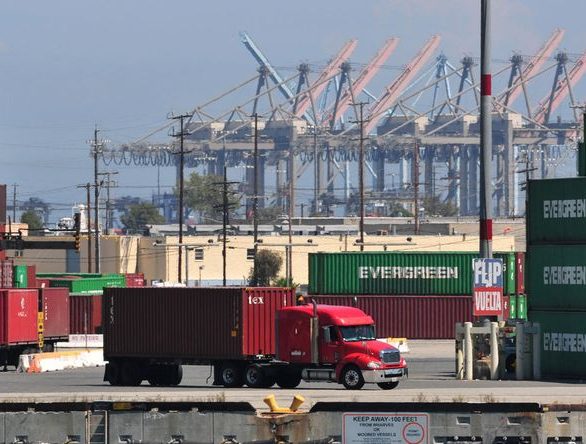 DOT, DOL to Address Predatory Truck Leasing
If you've talked to many truck owner-operators, you've likely heard horror stories about motor carriers with truck-leasing agreements that take advantage of those drivers. The U.S. Department of Transportation is setting up a new task force to look into the issue.
The Federal Motor Carrier Safety Administration is accepting applications for the new Truck Leasing Task Force. Working with the U.S. Department of Labor, the task force will evaluate the impacts of commercial motor vehicle lease agreements and discuss best practices for future agreements.
The task force is an initiative mandated by the Bipartisan Infrastructure Law and a long-term effort of the Biden Administration's Trucking Action Plan.
"Too many American truckers are set up to fail with financing schemes or coerced into paying junk fees, said Consumer Financial Protection Bureau Director Rohit Chopra during the 30-day update on the Trucking Action Plan back in January. "To keep our economy moving, we must ensure that truckers who work hard don't face financial ruin."
The Truck Leasing Task Force will cover many areas related to truck leasing arrangements, such as:
Exploring predatory truck leasing arrangements in coordination with DOL and the Consumer Financial Protection Bureau.
Evaluating common truck lease agreements and their terms, identifying and reviewing those that are potentially inequitable in the motor carrier industry, as well as focusing on transparency of these agreements.
Reviewing agreements available to drayage drivers at ports, including those that involve a requirement for trucks to convert to zero emissions.
Studying the impact of truck leasing agreements on the net compensation of commercial motor vehicle drivers.
Explore whether inequitable terms and agreements affect the maintenance and state of repair of these vehicles.
Study whether truck leasing agreements properly incentivize the safe operation of vehicles, including driver compliance with the hours of service regulations and laws governing speed and safety generally.
Examining truck leasing arrangements and financing arrangements among motor carriers, entry-level drivers, driver training providers, and others involved in the industry.
Reviewing loans and other arrangements between incoming driver trainees and training schools and/or trucking companies to understand the extent to which these result in outsized and unanticipated debt for drivers.
The opportunity that equitable leasing agreements provide for drivers to start or expand trucking companies.
Assessing resources that assist CMV drivers in reviewing the financial impacts of leasing agreements.
As outlined in the Bipartisan Infrastructure Law, the task force will include a maximum of 10 members, representing labor organizations, motor carriers, consumer protection groups, legal professionals, owner-operators, and other relevant businesses. It will examine the above issues and submit a report to FMCSA and the Labor Department.
"The Truck Leasing Task Force represents one of the important actions the administration is taking to improve the trucking industry," said Transportation Secretary Pete Buttigieg. "America's truck drivers need and deserve fair leasing agreements, and this work will help ensure that leasing is above board."
TLTF's charter runs through Feb. 11, 2024. FMCSA encourages diverse, non-traditional representatives, especially women and people of color, to apply to serve on the task force. To apply, visit www.fmcsa.dot.gov/tltf. The application period is open through Friday, May 6, 2022.