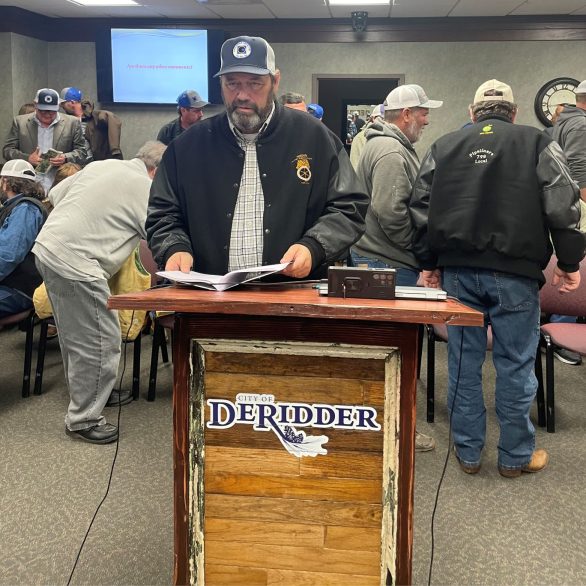 Driftwood Public Hearing
Bubba Davis, Director, Teamsters National Pipeline LMCT traveled to DeRidder, Louisiana this week to offer comments before the Louisiana Department of Environmental Quality (LADEQ) in regards to the issuance of Environmental Permits for the Natural Gas Project that is planned by Tellurian for a 98 mile "Big Inch" Pipeline.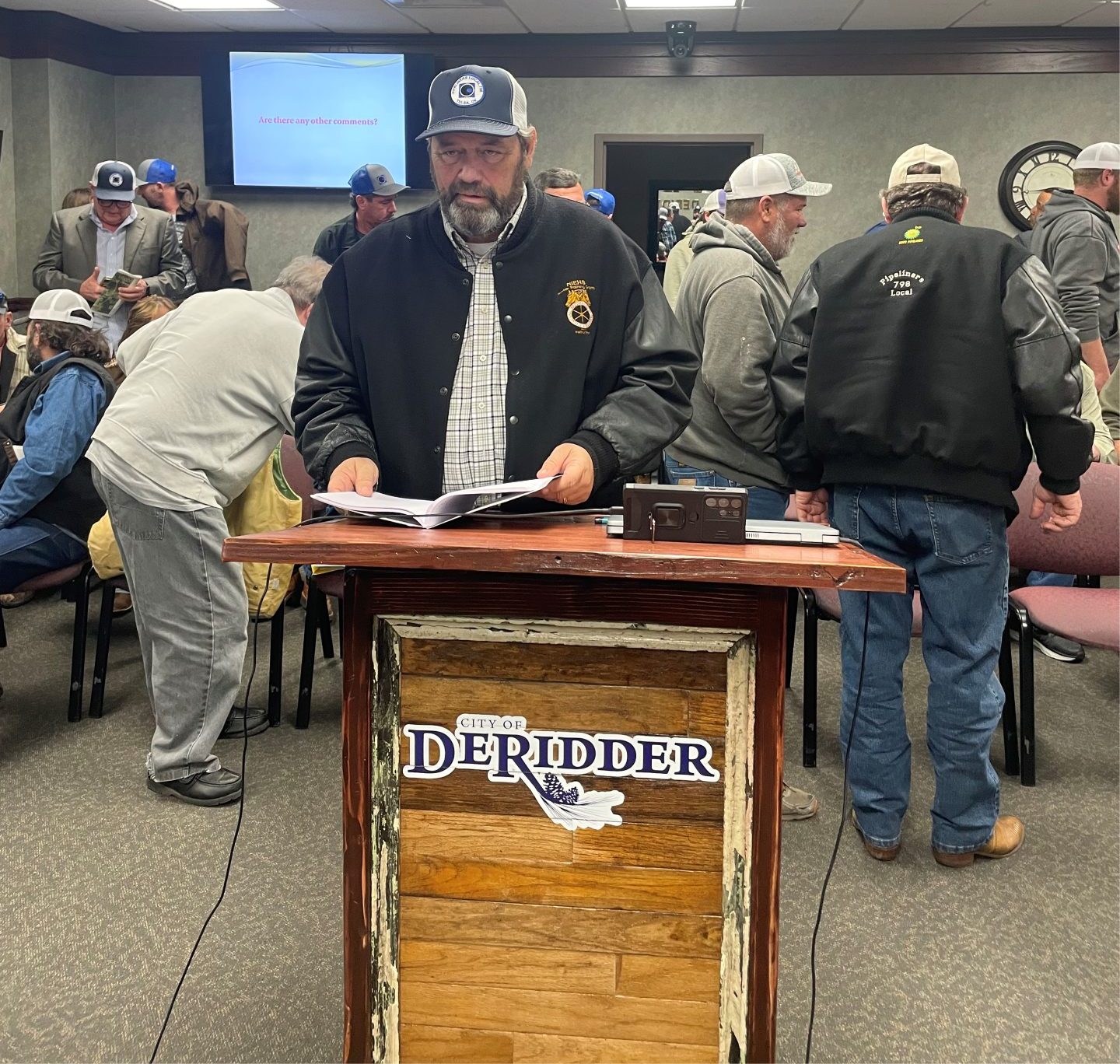 This project is expected to provide job opportunities for 125-150 Teamster Pipeline members.
When asked, why would a guy from South Carolina travel here to offer comments on a project in Southwest Louisiana, Davis replied, "Our Teamsters National Pipeline Agreement contains language that assures that at least 50% of the Teamsters on this project will be from the Local Union that has this jurisdiction, some of which may even be landowners along this route. Additionally, the other 50% will also be Teamster Brothers and Sisters that have chosen this Industry to support their families. I have an obligation to these members to help provide good paying jobs with Healthcare for their families and Pension plans for their future.
In addition, Davis also reported that "I know the four General Presidents (IBT, UA, LIUNA and IUOE) personally from my 42 years as a Teamsters Construction Division Teamster and my time working with these trades in Washington DC. I can assure you that these great International Unions are 100% committed to not only the Physical Safety of their Brother and Sister members but also the Environmental Safety and protection of the lands in Louisiana and every state in the country. They are equally committed to Training programs to assure their safe keeping and accomplish these tasks, Right the First time."
"In addition to our Teamster Pipeline members, as an Employee of the Teamsters National Pipeline Labor Management Fund, I have an equal responsibility to the signatory Employer Companies of the Pipeline Contractors Association, many of them from Louisiana and Texas, to help them secure work on these and other projects across the nation."
Supporters of this project and these job opportunities are encouraged to offer written comments through the LADEQ website at https://edms.deq.louisiana.gov
Comments will be considered in the issuance of these permits through December 22, 2022 at 4:30 PM CST.