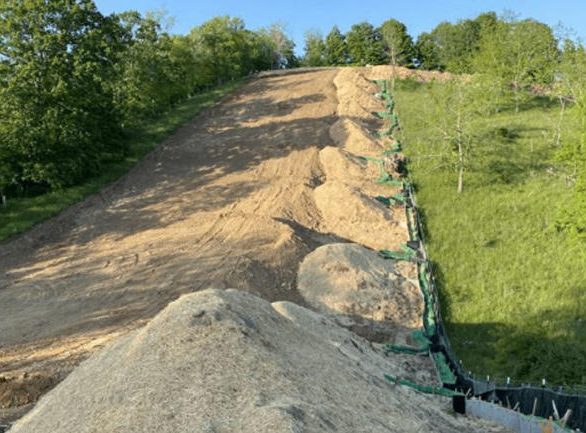 Federal Regulators Give Permission for Mountain Valley Pipeline to Restart Construction
The Federal Energy Regulatory Commission (FERC) has approved permits allowing construction of the Mountain Valley Pipeline to restart.
The pipeline is designed to move natural gas from West Virginia to Pittsylvania County, and construction began in 2018. Since then, a series of environmental delays has shut the work down, but an agreement was made as part of the federal deal to raise the debt ceiling to re-approve the project.
Congress included language in the Fiscal Responsibility Act expediting the project, limiting judicial review and ordering federal regulators to grant all permits within a few weeks.
FERC cleared the way for construction to resume after the US Army Corps of Engineers issued a key permit Friday for water crossings.
Pipeline opponents have challenged the constitutionality of the recent action by Congress, arguing it violates the separation of powers between the judicial and legislative branches of government. But a quick hearing isn't guaranteed. MVP has asked the federal appeals court in Richmond to give it until July 10 to respond. So we could see work resume, before the court takes up that constitutional question.
Opponents say they are disappointed, but not deterred in their fight against the project
As for MVP, spokesperson Natalie Cox said the company expects the first of several forward-construction crews to begin work on the right-of-way shortly.
See the FERC's order here:
FERC Pipeline Approval by Pat Thomas on Scribd