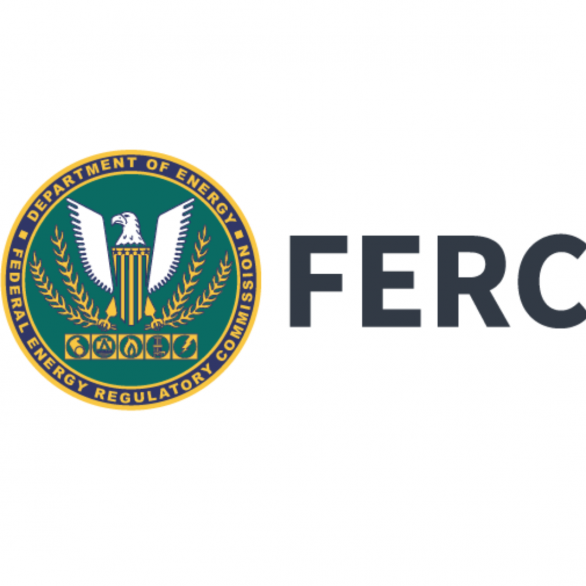 FERC Staff Issues the Final Environmental Impact Statement for the Henderson County Expansion Project (CP21-467-000)
The staff of the Federal Energy Regulatory Commission (Commission or FERC) prepared a final environmental impact statement (EIS) for the Henderson County Expansion Project (Project) proposed by Texas Gas Transmission, LLC (Texas Gas).
Texas Gas proposes to construct and operate a new lateral and meter and regulator (M&R) station, upgrade an existing M&R station, and modify and add compression to Texas Gas' existing Slaughters Compressor Station.  The Henderson County Expansion Project would provide up to 220 million standard cubic feet of natural gas per day to Southern Indiana Gas and Electric Company / CenterPoint Energy Indiana South (CenterPoint) at its existing AB Brown Generating Station in Posey County, Indiana.  According to Texas Gas, its Project would support CenterPoint's retirement of four existing coal-fired units and implementation of new intermittent renewable resources (i.e., solar and wind) by providing the reliability of intermittent natural gas service during natural fluctuations in wind and solar availability.
The Henderson County Expansion Project would consist of the following facilities:
Henderson County Lateral – Construction of an approximately 24-mile-long, 20-inch-diameter natural gas transmission pipeline extending from a new tie-in facility in Henderson County, Kentucky to the new AB Brown M&R Station in Posey County, Indiana.
AB Brown M&R Station and Point of Demarcation Site (Posey County, Indiana) – Construction of a delivery M&R station, receiver facility, and a 0.08-mile-long, 16-inch-diameter interconnecting pipeline terminating at the new Point of Demarcation Site which would serve as CenterPoint's tie-in for project facilities for its AB Brown Plant.
Slaughters Compressor Station (Webster County, Kentucky) – Installation of a new 4,863-horsepower compressor unit with piping modifications and other appurtenant facilities, and abandonment or standby status of three existing units.
New ancillary facilities include a mainline valve and tie-in facility in Henderson County, Kentucky, and upgrades to an existing M&R station in Johnson County, Indiana.
The EIS was prepared in compliance with the requirements of the National Environmental Policy Act (NEPA), the Council on Environmental Quality regulations for implementing NEPA (40 Code of Federal Regulations [CFR], 1502.13), and the FERC regulations implementing NEPA (18 CFR 380).  The conclusions and recommendations presented in the EIS are those of the FERC environmental staff.  Input from the U.S. Environmental Protection Agency as a cooperating agency was considered during the development of the EIS conclusions and recommendations.
FERC staff concludes that the construction and operation of the Henderson County Expansion Project would result in limited adverse environmental impacts.  Most adverse environmental impacts would be temporary or short-term during construction and have minimal effects on existing land use, as new and to be modified Project facilities would be added within or adjacent to existing natural gas facility or industrial sites/facilities.  Regarding climate change impacts, the Project's operation emissions would increase the atmospheric concentration of GHGs, in combination with past and future emissions from all other sources.  This EIS is not characterizing the Project's GHG emissions as significant or insignificant because the Commission is conducting a generic proceeding to determine whether and how the Commission will conduct significant determinations going forward.  The EIS also concludes that no system, route, or other alternatives would meet the Project objective while providing a significant environmental advantage over the Project as proposed.
As part of the analysis, Commission staff developed specific mitigation measures for the construction and operation of the Project (included in the final EIS as recommendations).  Staff are, therefore, recommending that these mitigation measures be attached as conditions to any authorization issued by the Commission.