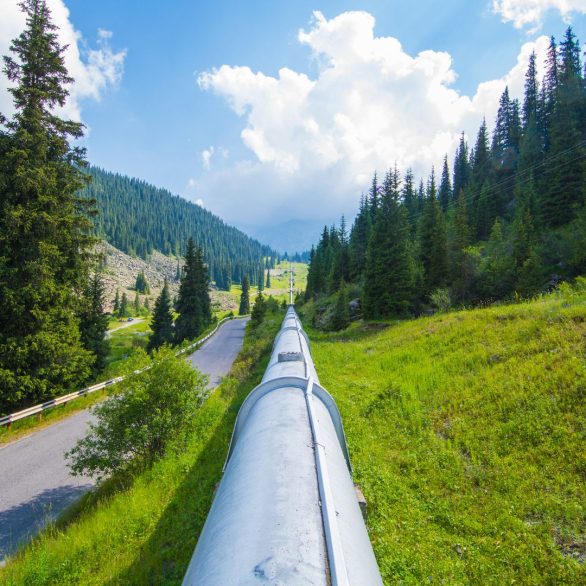 Final permit greenlights Mountain Valley Pipeline construction
The final greenlight needed to finish the Mountain Valley Pipeline has officially been approved.
According to U.S. Senator Joe Manchin (D-WV), The U.S. Army Corps of Engineers issued a Department of the Army water crossing permit for the pipeline today, Friday, June 23, 2023. The senator's office says this was the last permit needed to complete the construction of the Mountain Valley Pipeline.
"The construction of this pipeline has been caught up in America's broken permitting process for far too long, and I look forward to the day this important piece of energy infrastructure is up and running," Manchin said.
Earlier this month, it was announced the Mountain Valley Pipeline construction would proceed after Congress approved it in the bill raising the debt ceiling. The construction had been halted five years ago due to a court order. With the passage of the bill and this final permit, work on the pipeline is set to begin again.
With just 20 miles to completion, the Mountain Valley Pipeline, LLC, is estimating the project could be finished it could be finished by the end of this year. Natural gas from West Virginia to market could begin flowing then.
"The Mountain Valley Pipeline is essential to ensuring our nation's energy and national security and providing affordable, reliable natural gas to hundreds of thousands of Americans," Manchin said.
Despite having all its permits, the pipeline still faces opposition. Several environmental groups have held protests and tied this up in court before, and some have threatened more legal action ahead.