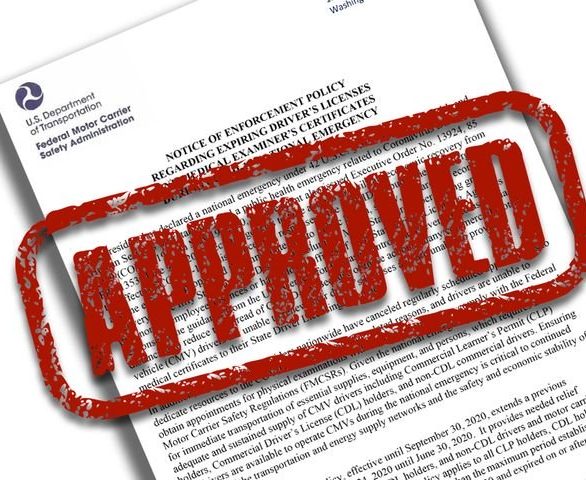 FMCSA Extends COVID-19 License Relief
The Federal Motor Carrier Safety Administration announced it will continue to recognize recently expired drivers' licenses and medical cards, recognizing the reductions in licensing services caused by COVID-19.
The Notice of Enforcement Policy, posted June 15, is effective until Sept. 30. A previous notice issued on March 24 was set to expire on June 30.
The notice offers relief for specified Federal Motor Carrier Safety Regulations for commercial drivers license holders, commercial learner's permit holders, and non-CDL drivers and motor carriers using those drivers. It and applies to licenses that were valid on Feb. 29 and expired on or after March 1.
Cited reasons include the closure of licensing offices, and medical providers who have canceled regularly scheduled appointments.
"Many states are experiencing greater than normal employee absences or have closed offices of their State Driver Licensing Agencies in response to the guidance from the U.S. Centers for Disease Control and Prevention to use social distancing to reduce the spread of COVID-19," the notice explains. "Because of these actions, many commercial motor vehicle drivers are unable to renew their driver's licenses and are unable to provide medical certificates to their State Driver Licensing Agencies. In addition, many medical providers nationwide have canceled regularly scheduled appointments to dedicate resources to the COVID-19 response or for related reasons, and drivers are unable to obtain appointments for physical examinations with medical examiners to comply with the Federal Motor Carrier Safety Regulations."