FMCSA Wants to Clarify How States Will Use Drug and Alcohol Clearinghouse
The Federal Motor Carrier Safety Administration has issued a proposed rule to clarify the role of state driver's licensing agencies in closing a loophole in the federal drug- and alcohol-testing system for truck drivers.
The federal Drug and Alcohol Clearinghouse that went into effect in January is an electronic database that tracks commercial driver's license holders who have tested positive for prohibited drug or alcohol use, as well as refusals to take required drug tests, and other drug and alcohol violations. When a driver who has been found to be in violation completes the required return-to-duty process, this information will also be recorded in the clearinghouse.
The clearinghouse has long been sought as a way to keep commercial drivers who have violated federal drug and alcohol rules from lying about those results and simply getting a job with another motor carrier.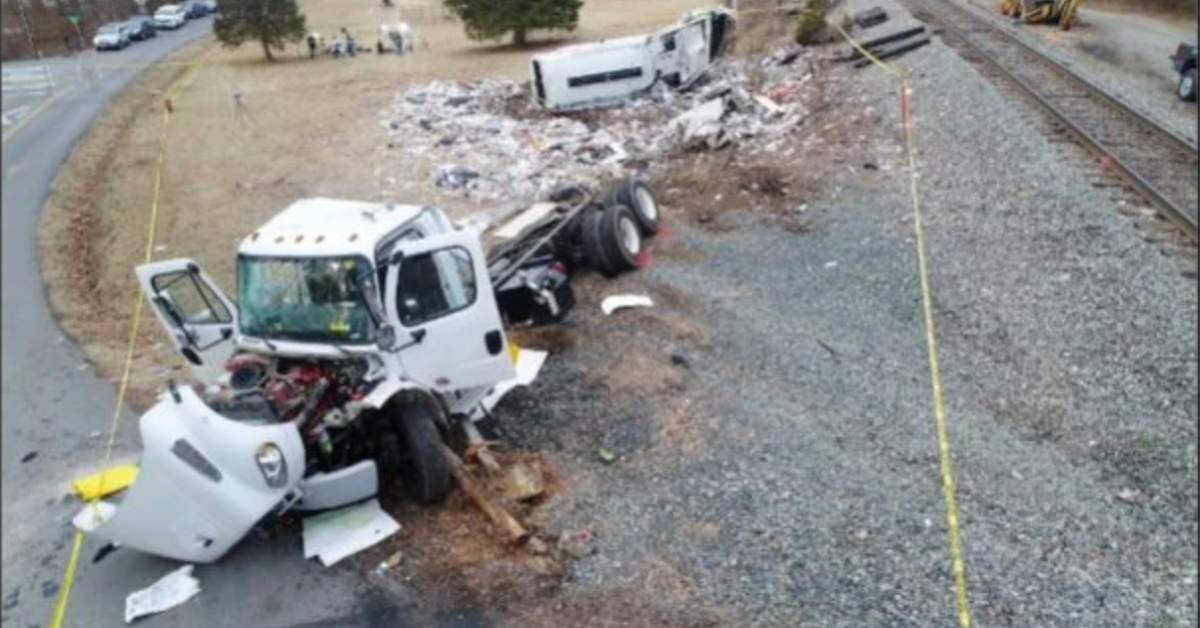 Supporters of the recently launched drug and alcohol clearinghouse hope it will help prevent crashes like this one, when an Amtrak train carrying Republican congressional members hit a refuse truck stopped on a crossing. The National Transportation Safety Board determined the driver was impaired from the combined effects of marijuana and gabapentin.
But "until state licensing agencies begin denying commercial driving credentials to drivers ineligible to operate commercial motor vehicles based on drug and alcohol program violations, drivers will continue, at least temporarily, to be able to evade the consequences of their actions," explained P. Sean Garney, vice president at Scopelitis Transportation Consulting.
While the final clearinghouse rule did require that state licensing agencies check the clearinghouse prior to renewing or issuing a CDL, the rule did not otherwise address the states' use of clearinghouse information for drivers licensed, or seeking to become licensed, in their states.
In addition, in December, FMCSA announced it was delaying clearinghouse compliance for states. In a widely expected move, it extended the compliance date from Jan. 6, 2020, to Jan. 6, 2023, for when state driver licensing agencies must request information from the clearinghouse before they complete certain commercial driver's license transactions. The move appeared to be largely in response to concerns about states being able to get the IT infrastructure in place to electronically request and receive clearinghouse information.
How Will States Use Drug-Testing Clearinghouse Information?
Now, FMCSA is proposing rules with more detail on how and when state driver licensing agencies would access and use driver-specific information in the clearinghouse as part of a state's CDL licensing and renewal processes.
In fact, this proposal responds to several operational and legal questions raised by the states since the original clearinghouse rule was published, noted Dave Osiecki, president and CEO of  Scopelitis Transportation Consulting.
In a notice published in the Federal Register on April 28, the agency proposed a regulation that would prohibit state driver's licensing agencies from issuing, renewing, upgrading, or transferring a commercial driver's license or commercial learner's permit for individuals prohibited under current regulations from driving a commercial motor vehicle due to drug and alcohol program violations. The CMV driving ban is intended to keep these drivers off the road until they comply with return-to-duty requirements.
FMCSA also said it is seeking comment on additional ways that licensing agencies would use information from the Drug and Alcohol Clearinghouse to increase compliance with the CMV driving prohibition.
In addition, the proposal would revise how "reports of actual knowledge violations," based on a citation for driving under the influence in a commercial motor vehicle, would be maintained in the Clearinghouse.
'Self-Enforcing' CMV Driving Prohibition
As the NPRM explained, "In effect, the CMV driving prohibition has been largely self-enforcing; FMCSA relies primarily on drivers themselves, and their employers, to comply."
That's because before the clearinghouse was established, FMCSA didn't have real-time access to drug and alcohol program violations of CDL holders.
Now, based on violations reported to the clearinghouse, FMCSA can provide state enforcement personnel real-time notice of a driver's prohibited driving status. "However, the information gap still exists with regard to the SDLAs. This NPRM would establish how, and when, SDLAs would access and use driver-specific information from the Clearinghouse to keep CMV drivers who violate drug and alcohol use testing rules off the road until they complete [return-to-duty] requirements."
"Interestingly, in addition to clarifying state access to the clearinghouse, FMCSA is also proposing to 'push' notifications from the clearinghouse to the SDLAs when a driver is prohibited from operating (based on drug or alcohol violations reported to the clearinghouse)," Osiecki noted.
"There's also a relatively small change proposed for employers and drivers…that is, a proposed change on the retention of certain DUI-related information reported to the clearinghouse by an employer under the 'actual knowledge' reporting requirement."
Osiecki emphasized that at this point, this is just a proposal – nothing with the Clearinghouse is changing right now. "FMCSA is simply seeking input on a number of proposed changes."