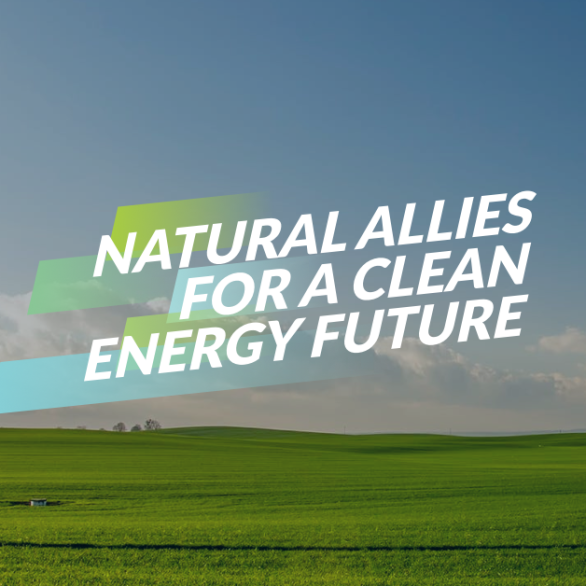 Former Democratic U.S. Sens. Landrieu and Heitkamp Join Effort to Support Essential Role of Natural Gas in America's Clean Energy Future
Natural Allies for a Clean Energy Future today announced former U.S. Senators Mary Landrieu (D-LA) and Heidi Heitkamp (D-ND) will serve on the Leadership Council of the advocacy coalition. In partnership with labor and business, the Leadership Council will seek to bring greater awareness to the foundational role natural gas must play in transitioning to a clean energy future.
"Partisan rhetoric is holding us back. Both parties need to urgently adopt a climate policy that dramatically reduces U.S. and worldwide carbon emissions and accepts that the path to meeting our climate goals without sacrificing reliability and affordability includes natural gas," former Senator Landrieu said. "I'm proud to join this coalition of forward-thinking industry leaders, labor organizations, and trade associations who recognize that natural gas and its infrastructure must be part of the solution to accelerate our clean energy future."
"Increased natural gas use has driven America's carbon emissions to near 30-year lows, as we transition away from coal to make electricity. That's a story that we as Democrats and Republicans should embrace and expand on," former Senator Heitkamp said. "Expanding renewable power sources, transmission, battery storage, and greener technologies, including carbon capture, use, and storage technologies, are necessary investments in meeting the world's climate challenge. Commonsense leaders in our Party and the scientific community understand the essential contribution that natural gas must make in achieving worldwide climate goals.
"Senator Landrieu and I believe that it is time to make real climate progress. That real progress will not be achieved unless forward-thinking partners in the natural gas industry are at the table and embraced as part of the solution," she said.
"It's important for natural gas to build its own brand, and highlight the vital role natural gas and its infrastructure must play in the energy mix. Natural gas partnered with renewable energy can accelerate our transition to a clean energy future while ensuring affordability and reliability and reducing carbon emissions domestically and internationally. That's what Natural Allies aims to achieve," said Susan Waller, executive director of Natural Allies. "We're so proud to have Senators Landrieu and Heitkamp join our efforts in promoting this positive message to America's leaders about how critical natural gas and its infrastructure are for our clean energy future."
Homes heated with natural gas save approximately $900 annually compared to those using electricity, a key pricing factor given that approximately 1 in 3 U.S. households struggle to pay their current energy bills while foregoing basic needs throughout the year.
Independent studies have underscored the value natural gas plays in a low-carbon, clean-energy future: