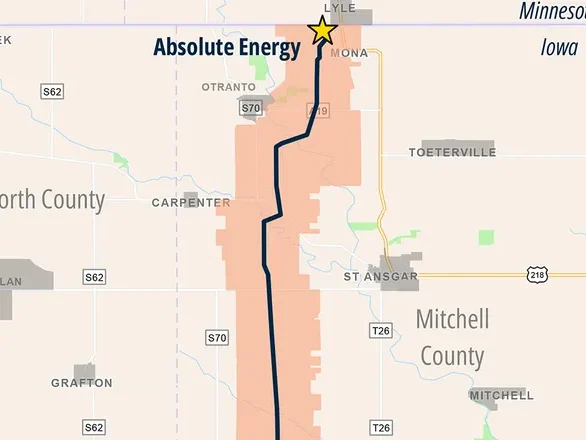 Hearings set for proposed northern Iowa extension of carbon capture pipeline
State regulators have scheduled public meetings in two northern Iowa counties to discuss a proposed 31-mile addition to a carbon dioxide pipeline.
Summit Carbon Solutions has been working for nearly two years on its original petition for a 680-mile pipeline through the northwestern part of the state. To avoid a likely delay of the project, the company has begun a new permit process for the extension instead of modifying its original proposal.
The new branch would go 31 miles through Floyd and Mitchell counties to connect to an ethanol plant near the Minnesota border.
The Sierra Club of Iowa, which opposes the pipeline, has asked the Iowa Utilities Board to consolidate the two processes. State rules allow such consolidations when the requests are similar, but they also allow for two separate dockets, the IUB has said.