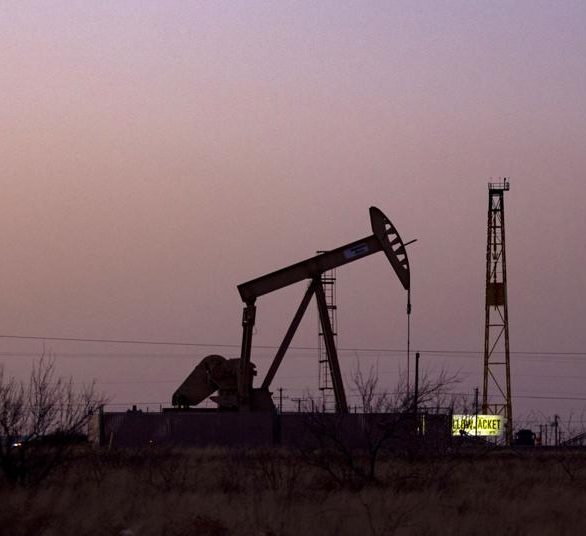 Industry experts: More Texas oil, gas pipelines needed | Teamsters Pipeline
Mostly out of sight but not out of mind, you might think Texas' 417,513 miles of intrastate oil and gas pipelines would be more than sufficient for the foreseeable future.
Not so, say representatives of the Texas Independent Producers & Royalty Owners Association, Pinnacle Midstream Inc., the American Petroleum Institute and the Texas Pipeline Association.
TIPRO President Ed Longanecker said recently that natural gas pipeline capacity from the Permian Basin "has risen significantly in recent years" by 6 billion cubic feet per day for a total of about 16 Bcf/d.
"Two major lines were completed in 2021, the Whistler, which added two Bcf/d to the Basin, and the Permian Highway, which provided an additional 2.1 Bcf/d," Longanecker said, adding that Kinder Morgan's Gulf Coast Project, completed in 2019, pumps two Bcf/d.
Kinder Morgan also owns the Permian Highway, sending gas from the Waha Header near Coyanosa, 64 miles southwest of Odessa, to Katy, west of Houston, the Gulf Coast, and Mexico. The Whistler Mainline is a 42-inch-wide, 450-mile-long joint venture of the WhiteWater, MPLX, WTG, and Stonepeak companies that runs from the Waha to the South Texas town of Agua Dulce.
"Thanks to this push, we have adequate capacity for today," Longanecker said. "However, we may not have adequate capacity for tomorrow. As the world tries to step away from Russian oil and gas, the U.S. will need to increase both domestic oil and gas production and our liquefied natural gas exports significantly and the Permian Basin will be key to making that happen."
Noting that Texas already produces a quarter of all the natural gas in the nation, Longanecker said, "If we are to keep up, we will need more pipelines.
"Increased pipeline capacity would help the Basin continue to reduce its methane emissions intensity by quickly moving natural gas away from production areas to alleviate buildup and reduce the need for flaring. Between 2011 and 2020, methane emissions intensity fell by almost 70 percent in the Basin. Since 2011, total oil and gas production there has increased by over 320 percent."
Representing that part of the industry that moves oil and gas from the "upstream" fields here to the "downstream" plants and refineries on the Gulf Coast, Pinnacle Midstream Partner-Chief Commercial Officer Drew Ward said from Houston that he knew of several current construction initiatives.
"I agree that additional pipelines need to be built out of the Basin," Ward said. "I know of three or four projects that are being shopped in the midstream and downstream to try and take care of the problem. It's just a matter of time till one of those gets announced, and I'm rooting for whichever one gets a final investment decision."
Handling solely natural gas, he said, Pinnacle collects, compresses, and sells its product at the Waha, where a lot of lines connect with one another. Pinnacle owns 60 miles of thick-walled six- to 16-inch high-pressure lines running from its processing plant southeast of Midland.
Ward said the projects being developed would be finished in late 2023 or early 2024 if construction started today, contingent on right-of-way acquisitions.
Asked how much they'd cost, he said, "Hundreds of millions if not billions.
"I've been bullish on our industry my whole life," he said. "We have been under attack for the past two or three years, and it's unfair because people have underestimated the need. The attacks have left us short on manpower and investment.
"But we are a necessary industry and I think those of us who have stayed with it and kept our heads down will be rewarded because the world does not move without energy."
Frank Macchiorola, senior vice president for policy, economics, and regulatory affairs at the American Petroleum Institute in Washington, D.C., said more lines "are needed to keep pace with the demand and resources that we have right here at home" with the nation needing 21 million barrels of oil per day.
"Coming out of COVID, the demand picked up relatively quickly and the supply slowly responded," Macchiorola said. "The high prices have been exacerbated by supply chain and labor market constraints and they've been compounded by unrest from the invasion of Ukraine and from Russia creating volatility in the market.
"As a country, the U.S. has been behind the curve on building out infrastructure."
Macchiorola said the hydraulic fracturing and horizontal drilling of the shale revolution "brought an abundant supply of oil and natural gas to the American people. It strengthened our energy security and the U.S. went from being a net importer of energy to a net exporter, moving refined oil and liquefied natural gas on ships," he said.
"It also shined the light on the need for more infrastructure. One of our priorities as an industry is to provide a reasonable system of pipelines to deliver energy and we need regulatory certainty to be able to do that. We need certainty around the ability to site and construct these major projects from the Basin to the midstream and the Gulf Coast."
Macchiorola said the shale resolution of the past decade has boomed the Permian Basin's daily oil production from about 750,000 barrels per day to the 5.1 million bpd recorded in March. "We need more pipelines," he said.
"There is no reason to question it. At the end of 2021, we surpassed Australia and Qatar to become the No. 1 exporter of liquefied natural gas in the world with most of it coming from Texas and Louisiana. Over time, Europe will need more LNG and we need to make sure they have the capacity to receive it."
Macchiorola said the buzz among industry insiders in Washington is that government leaders "have taken their eye off the ball on energy security, and this is hopefully a wake-up call to strengthen it."
He said the other big challenges are to solve the supply chain crisis, get more steel from Asia and other sources and address the labor market with many workers having left during the pandemic.
Texas Pipeline Association President Thure Cannon said pipelines "are the safest, most reliable, efficient and economic means of transporting large quantities of natural gas, crude, and refined petroleum products.
"In addition to safely delivering oil and gas without incident 99.9 percent of the time due to rigid pipeline integrity inspection programs, an adequate pipeline infrastructure helps lessen pollution by reducing the need for routine flaring," Cannon said. "In addition, pipelines take more trucks off the road. A moderate 20-inch line running 50 miles through a county can displace 1,650 trucks, lessening congestion, pollution, traffic accidents, and highway damage.
"Now more than ever, it's essential that America have the needed pipeline infrastructure to provide consumers with dependable, low-cost sources of energy and industry with the raw materials used in the production of a myriad of common household and healthcare products."