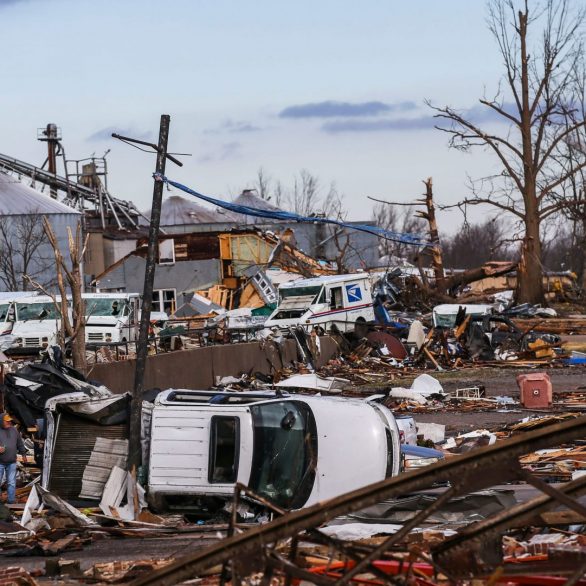 Message From Marion Davis, Director, Int'l Brotherhood of Teamsters
After hearing about the Friday night tornados, David LaBorde and I reached out to Jeff Cooper, Local #89 and Patty Grimm, Local #236 and learned that they and their families and staffs were safe and ok. However, many of their members are still in harms way and some have not been heard from although efforts are ongoing to contact them. Especially the 130 Pilgrim employees who are members of Local #236 working in Mayfield Ky.
In addition, we have learned that several other neighboring states were hit as well.
Please keep all of these families in your thoughts and prayers and reach out to those brothers and sisters in need.
Your Teamsters National Pipeline Labor Management Trust is currently making plans to assist in the recovery efforts by providing supplies, etc.
– Marion Davis, Director, Int'l Brotherhood of Teamsters