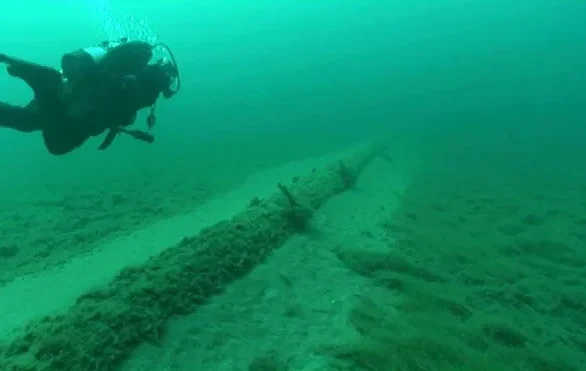 Michigan, Wisconsin and Canadian tribes come together to fight Line 5
Native American tribes from Michigan, Wisconsin, and Ontario have come together to call for an end to the Line 5 pipeline.
The Enbridge Line 5 crude oil pipeline, first constructed in 1953, stretches from Wisconsin through 645 miles of Michigan and ends in Sarnia, Ontario. Part of the pipeline travels underwater through the Straits of Mackinac.
In recent years, the pipeline's continued operation has become controversial. Many tribal nations and communities claim the pipeline goes through their traditional territories. The Straits area in particular is considered a place of significant cultural and historical importance to many native groups, including the Anishinaabe. According to tribal leaders, the pipeline poses a major and direct threat to the ecosystems along its path.
"The Straits of Mackinac are central to the Anishinaabe creation story, which makes this location sacred from both a cultural and historical perspective in the formation of the Anishinaabe people," said Austin Lowes, chairperson of the Sault Ste. Marie Tribe of Chippewa Indians, in a statement. "Protecting the Straits is also a matter of the utmost environmental and economic importance — both to our people and the state of Michigan."
Tribal leaders and other environmental groups have publicly opposed the pipeline for many years and have called for the pipeline to be shut down.
Supporters of the pipeline point out that it transports 540,000 barrels of light crude oil and natural gas liquids through Line 5 on a daily basis. Shutting it down could impact jobs, fuel transport, and property taxes paid by Enbridge.