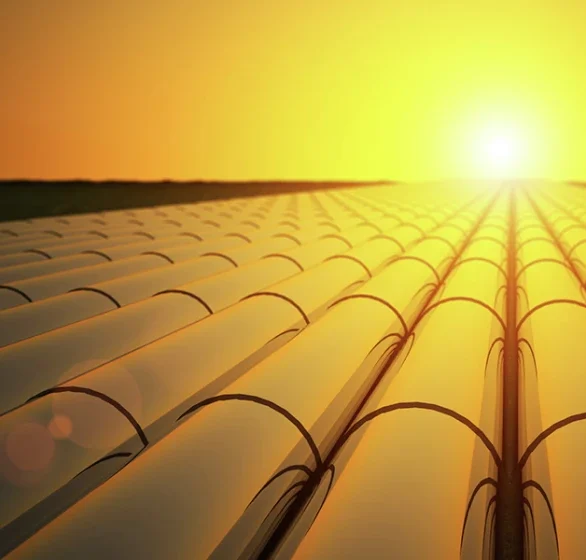 No bids submitted for pipeline that would carry natural gas to proposed North Dakota ag projects
The state of North Dakota received no bids by the Aug. 15 deadline for a pipeline that would carry natural gas across North Dakota from west to east and supply energy to proposed agricultural manufacturing processing plants in Grand Forks.
The pipeline project would partly be funded by $150 million, which North Dakota lawmakers made available to the North Dakota Industrial Commission for matching grants during a special legislative session in November 2021.
The amount includes $10 million that was designated to transport natural gas to Grand Forks County, where Fufeng Group Ltd. has proposed to build a wet corn milling plant. Northern Plains Nitrogen, a fertilizer plant proposed in 2013, also is a potential customer.
Both projects, which would be built on land in northwest Grand Forks, are in the development stage.
It was the second time that there were no bids for the pipeline project. There also were no bids on the project by the initial May 1, 2022, deadline.
"We do not have any companies at this time that are comfortable enough with all the components to come forth with an application, said Justin Kringstad, North Dakota Pipeline Authority director.
In April, WBI Energy Transmission wrote in a letter to North Dakota leaders that construction of the west-to-east pipeline was too costly because of the high project cost estimates, increased regulator uncertainty, and limited in-state demand potential, according to the Associated Press.
The letter from WBI Energy Transmission and the lack of bids for the pipeline project does not mean there is no interest from companies who would build it, Kringstad said.
"I know that companies are still working on it," he said. "I can confidently say that companies are interested."
The pipeline companies continue to have conversations with the companies that would build the plant about their construction timeline and the amount of natural gas they would need, he said.
"It's an extensive coordination effort to get things in line so the projects are viable," he said. "Efforts are ongoing and no one I have talked to has ceased communication."
Kringstad will discuss the pipeline project with North Dakota Industrial Commission members Gov. Doug Burgum, Attorney General Drew Wrigley, and Agriculture Commissioner Doug Goehring at its regularly scheduled Aug. 26 meeting.
According to Grand Forks Region Economic Development, the pipeline that would carry natural gas from the Bakken oil fields in western North Dakota would support the Fufeng plant in the long term. In the short term, the Viking Gas Transmission Co. pipeline would be extended from Minnesota to Grand Forks to serve the Fufeng wet corn milling plant.
The Viking Gas Transmission Co. pipeline, which is owned by ONEOK Inc., connects with major pipeline systems, including TransCanada, Northern Natural, and Great Lakes Transmission, to serve markets in North Dakota, Minnesota, and Wisconsin.
The Viking line, with additional investment, has the potential to double the capacity of the Fufeng Group Ltd., Grand Forks Region Economic Development said on its website.
The North Dakota Pipeline Authority has received a bid from one company for the Viking project, Kringstad said. The bid is being reviewed under a multiple-step process and has not yet been approved.