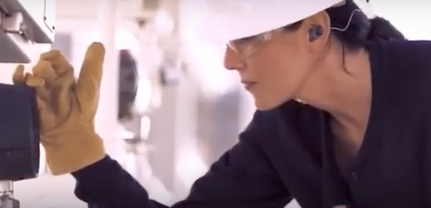 Oklahoma Oil and Gas, Where Hard Work, Late Nights and Solutions Win
Article From Natural Gas Now – Posted on  by Tom Shepstone
Oklahoma is the home of the American spirit lost in places such as New York. The Oklahoma oil and gas industry knows how to tackle issues with that spirit.
I love Oklahoma. I've been there several times now on a consulting job and to speak before members of the truly wonderful Pipeliners Local 798 union. The people are plain spoken but adventurous. The land itself whispers the American spirit. The Oklahoma oil and gas industry has absorbed it. It knows what it believes, is unabashed in saying it and happy to take on the world. That's the message of an outstanding new video from the Oklahoma Energy Resources Board.
This video is just excellent. It will make you stand up and cheer:
Notice how the video takes on the opposition right upfront, gives them their due and then demolishes then with facts and pride in what the Oklahoma oil and gas industry has accomplished. This is how one fights back, with simple facts and unapologetic advancement of your own cause. It is offense as opposed to defense. It's plain speaking truth rather than corporate attorney approved PR department mush. I love it. We need an Appalachian version!
The Oklahoma Energy Resources Board site also includes a number of other videos that show how things are done and answer the sort of questions ordinary people tend to have about oil and gas development. It is a great resource.