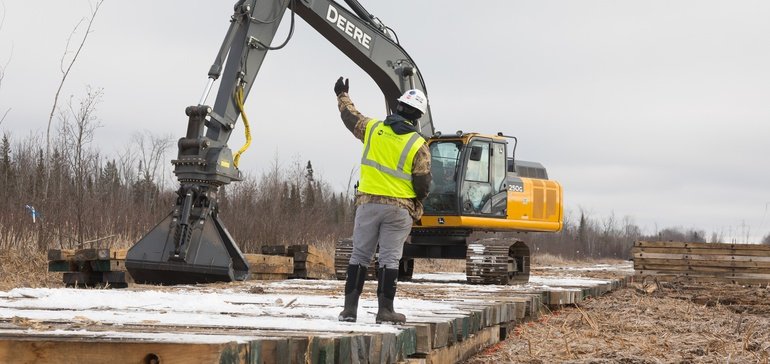 Permitting, Regulations Add $867M and 3 Years to Enbridge Line 3 Project
Dive Brief:
The costs for Enbridge's Line 3 oil pipeline replacement project from Alberta, Canada, to Superior, Wisconsin, have increased from $8.2 billion Canadian dollars ($6.5 billion) to CA$9.3 billion, the company said in a press release, because of permitting delays and extra costs on the 364-mile U.S. portion.
The additional costs, which amount to $867 million, are primarily related to the six-year regulatory and permitting process in Minnesota, where the firm started construction on a 337-mile segment in December, said Al Monaco, Enbridge president and CEO during the company's fourth-quarter 2020 earnings call presentation. The 13% increase in the total budget includes winter construction costs, additional environmental measures, financing and regulatory fees and COVID-19 protection measures.
The right of way for the Minnesota section, Monaco said, is almost cleared, with station work, trenching and welding underway. The line was supposed to be operational in 2018; the revised date is fourth quarter of 2021.
Dive Insight:
During the earnings presentation, Monaco said that court victories, including the denial of stays at the federal and state levels, indicated overall support for the pipeline replacement project. The construction team, he said, will make health and safety, as well as environmental protection, priorities.
Native American tribes living near the pipeline's path and environmental activists have said the project poses a threat to adjacent water supplies should there be a leak, but Enbridge said that replacement of Line 3 will maintain high safety standards, reduce the need for maintenance, and result in "fewer disruptions" to landowners along the pipeline and to the environment.
Enbridge is also getting resistance from Michigan Gov. Gretchen Whitmer on its Great Lakes Tunnel oil pipeline project, which will see the company relocate Line 5 from the bottom of the Straits of Mackinac to a tunnel that will be built under the Straits. In November, Whitmer notified Enbridge that Michigan was revoking and terminating the 1953 easement that allowed the company to operate dual pipelines in the Straits due to its alleged "historic failures and current noncompliance."
Enbridge announced late last month that the Michigan Department of Environment Great Lakes and Energy had issued project permits. However, the firm said in a statement the permits "do not resolve Governor Whitmer's effort to shut down Line 5's current operations."
During the earnings presentation, Monaco said that shutting down Line 5 would have a negative impact on interstate commerce and on the energy supply to millions of people in the region. He added that running the pipeline through the tunnel would make the pipeline safer.
Enbridge is fighting the revocation in federal court.