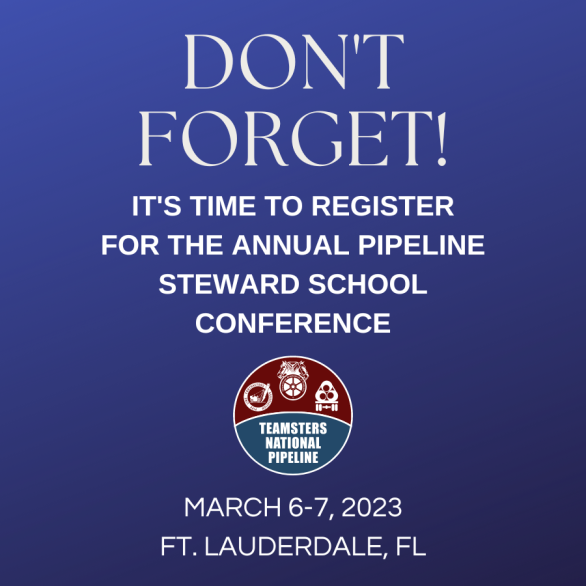 Reminder to Register for Pipeline Steward School Conference!
Reminder! The IBT Building Material and Construction Trade Division, along with the Labor Management Cooperation Trust Committee (LMCT), will be hosting our Pipeline Stewards School Conference, March 6-7, 2023.  This years event will be held at the Hilton Embassy Suites Hotel in Ft. Lauderdale, Florida.
Don't forget to REGISTER for the 2023 Conference taking place in Ft. Lauderdale, FL !
Conference Details are available here: 2023 Conf. Invite letter
Hotel rooms are going fast so please don't hesitate! Once they're gone, there might not be other reasonable options available. REGISTER NOW!
Teamster Construction and Pipeline Retirees are always welcome.
If you have any questions, please contact the IBT BMCTD Office at  (202) 624-6885 or send an email to the Construction Division at bmctd@teamster.org.