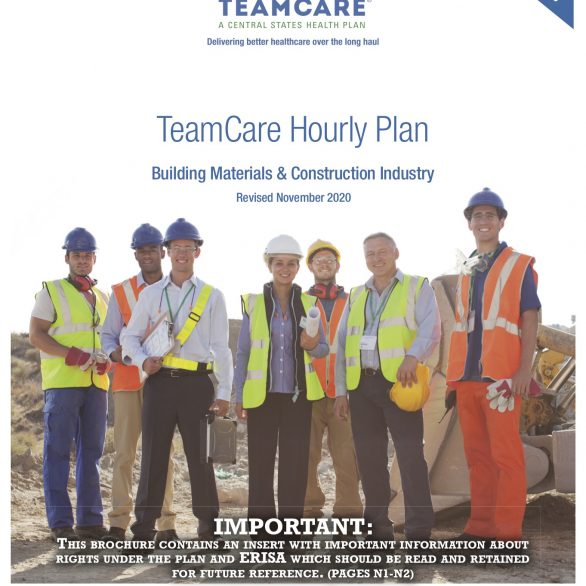 TeamCare Hourly Health Plan Booklet (Current Hourly Members)
TeamCare Hourly Plan Building Materials & Construction Industry:
We've built our plan on a solid 70-plus year foundation of service to union members and their families. This brochure outlines how you can enjoy the very best benefits through the TeamCare Hourly Plan.
Download the latest Health Plan Booklet HERE.