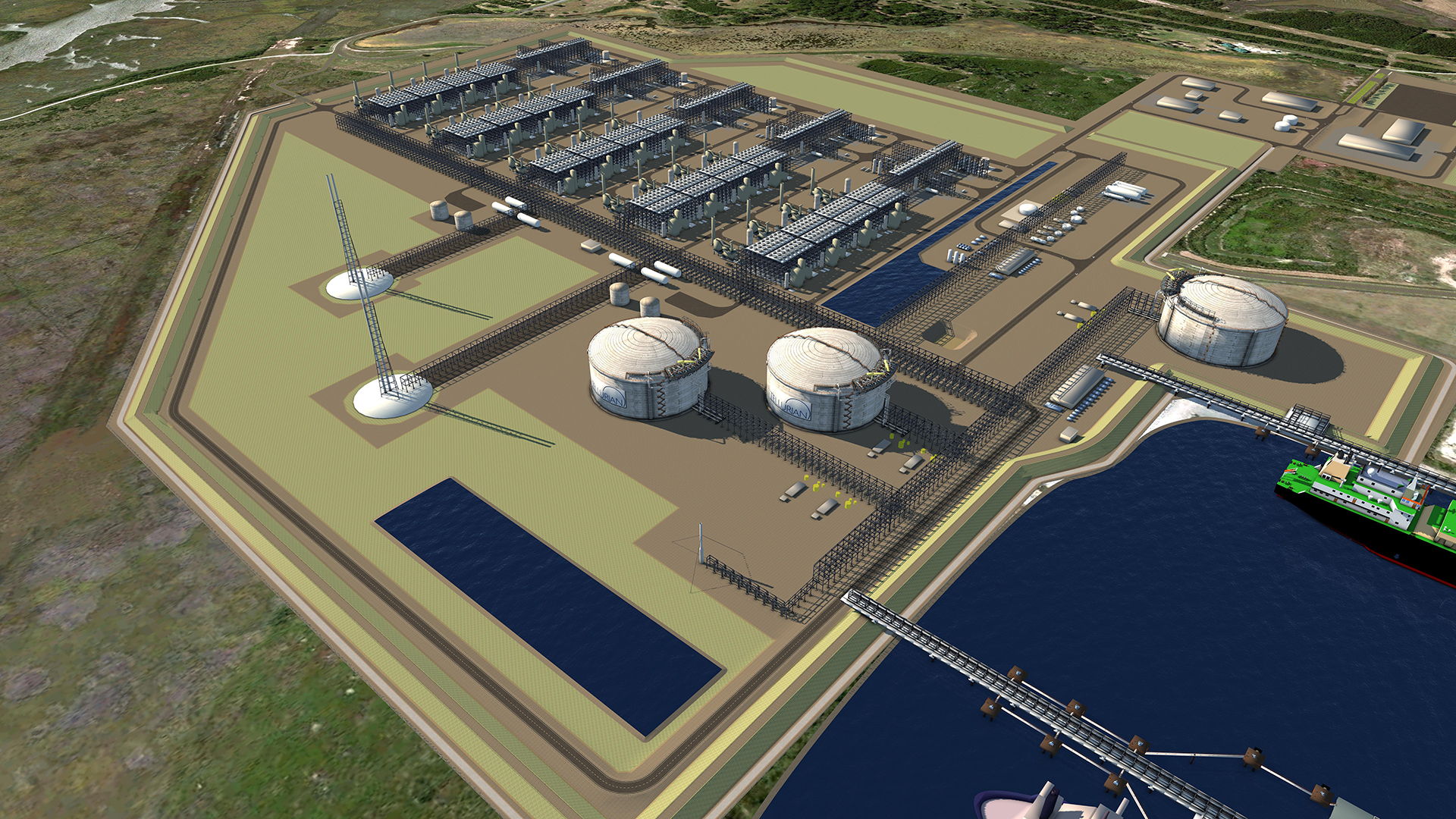 Tellurian Gauging Support to Expand Driftwood Natural Gas Pipeline in Louisiana
Tellurian Inc. subsidiary Driftwood Pipeline LLC (DWPL) is holding a binding open season through Friday (April 2) to test support for up to 4.6 Bcf/d on the proposed Line 200 and Line 300 expansion project in Louisiana.
The expansion of the 4 Bcf/d Driftwood pipeline is part of a larger system network planned by Tellurian to supply its 27.6 million metric tons/year Driftwood liquefied natural gas (LNG) under development near Lake Charles, LA.
FERC in 2019 authorized the Driftwood pipeline and LNG terminal. Tellurian has yet to sanction the project.
The dual 42-inch diameter Line 200 and Line 300 pipelines would originate at a proposed interconnect with the Texas Eastern Transmission Company (Tetco) interstate pipeline system 5.5 miles southeast of Ragley, LA. The 37-mile Line 200 and 31-mile Line 300 would then travel west and south across Beauregard and Calcasieu parishes to an endpoint southeast of Carlyss, LA.
"The pipelines will provide potential shippers enhanced access and transportation opportunities to interconnect with the interstate, intrastate and regional gathering grid to source gas from multiple producing basins across the United States," said Tellurian. "This interconnectivity will also provide improved supply reliability to meet the current and projected demand growth resulting from the industrial, petrochemical, manufacturing, power generation, residential and [LNG] plants located in and around Lake Charles, LA."
Pending approval by the Federal Energy Regulatory Commission, the Driftwood expansion "will provide various firm and interruptible services, including firm transportation, interruptible transportation, park and loan services, as well as wheeling services, and will interconnect with up to 12 existing pipelines, existing facilities and/or gas storage facilities, as well as end-users located in southwest Louisiana."
Tellurian also owns 9,373 net acres in the Haynesville Shale in North Louisiana that produced 16.9 Bcf of natural gas in 2020, up from 13.9 Bcf in 2019. Under Tellurian's integrated model, the firm aims to supply the Driftwood terminal with gas produced from the Haynesville assets via the proposed $1.4 billion, 2 Bcd/d Haynesville Global Access pipeline.
Telllurian recently shelved its 2.3 Bcf/d Permian Global Access pipeline, which would have sourced gas from the Permian Basin of West Texas and southeastern New Mexico.
As designed, Lines 200 and 300 would go into service in three phases. Phase one facilities would comprise the 37-mile pipeline from the proposed Tetco interconnect in Beauregard Parish to the endpoint in Calcasieu Parish. This phase is expected to enter service by September 2024, and would offer service for up to 2.4 Bcf/d.
In the second phase, compression would increase at a proposed compressor station six miles from the Tetco interconnect and offer an additional 0.8 Bcf/d of service, providing total capacity of up to 3.2 Bcf/d. Those projects are expected to be online around June 2026.
The third phase would comprise the 31-mile pipeline from the compressor station to the endpoint, and could be in service by December 2026. Phase 3 would offer service of up to 4.6 Bcf/d of transportation capacity on the pipeline.
For information on the open season, contact DWPL President Joey Mahmoud at (832) 320-9228, or Vice President Brook Vandygriff at (832) 320-9247.