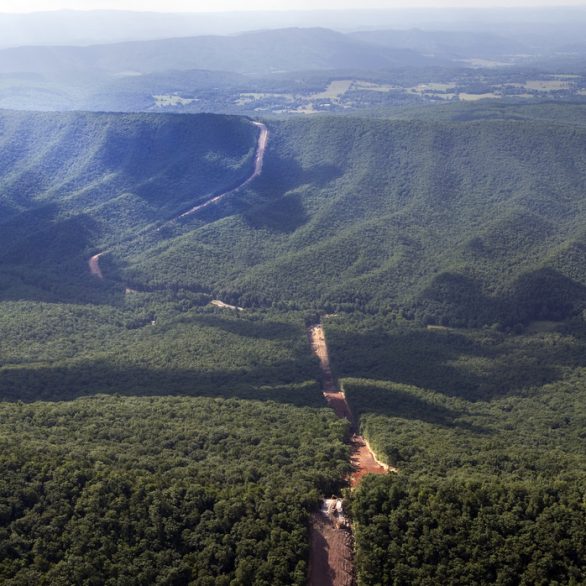 U.S. Supreme Court lifts stay of Mountain Valley Pipeline
A federal court order blocking completion of the Mountain Valley Pipeline through West Virginia and Virginia was lifted today by the U.S. Supreme Court.
In an order released this morning, Chief Justice John Roberts lifted a stay issued nearly two weeks ago by a three-judge panel of the Fourth Circuit U.S. Court of Appeals in Richmond that halted progress on the 304-mile Mountain Valley Pipeline that will transport natural gas from Wetzel County to central Virginia.
"The application to vacate stays presented to the chief justice and by him referred to the court is granted," Roberts wrote. "The July 10, 2023, stay orders of the United States Court of Appeals for the Fourth Circuit … and the July 11, 2023, stay order of the Fourth Circuit … are hereby vacated."
A Fourth Circuit's three-judge panel issued a stay of the pipeline project in two different rulings after several environmental groups challenged the constitutionality of the permitting reform language in the debt ceiling agreement passed in June by Congress, the Fiscal Responsibility Act of 2023.
The debt ceiling deal included language to require federal agencies to issue all remaining permits for the Mountain Valley. It also moved legal jurisdiction for the project from the Fourth Circuit U.S. Court of Appeals in Richmond to the D.C. Circuit.
The environmental groups allege Congress violated the separation of powers between the legislative and judicial branches by moving jurisdiction for the pipeline project to a different federal circuit. Equitrans Midstream Corporation, one of several natural gas companies involved with the Mountain Valley Pipeline project, appealed to the U.S. Supreme Court and asked the justices to reverse the stay.
West Virginia's congressional delegation of Sens. Joe Manchin, D-W.Va, and Shelley Moore Capito, R-W.Va., and Reps. Carol Miller, R-W.Va., and Alex Mooney, R-W.Va. – filed briefs in support of lifting the stay.
"The Supreme Court has spoken and this decision to let construction of the Mountain Valley Pipeline move forward again is the correct one," Manchin said on social media. "I am relieved that the highest court in the land has upheld the law Congress passed and the president signed."
West Virginia Attorney General Patrick Morrisey and Gov. Jim Justice also filed briefs in support of lifting the stay."
"Pleased to put the state of West Virginia on record on such an important issue," Morrisey said on X (formerly known as Twitter).
"Great news," Justice said on social media.
Parties in the two cases before the Fourth Circuit met today for oral arguments as Roberts' decision came down. The court must still decide whether to dismiss the challenges from the environmental groups and whether Congress has the right to change legal jurisdictions for the pipeline project.