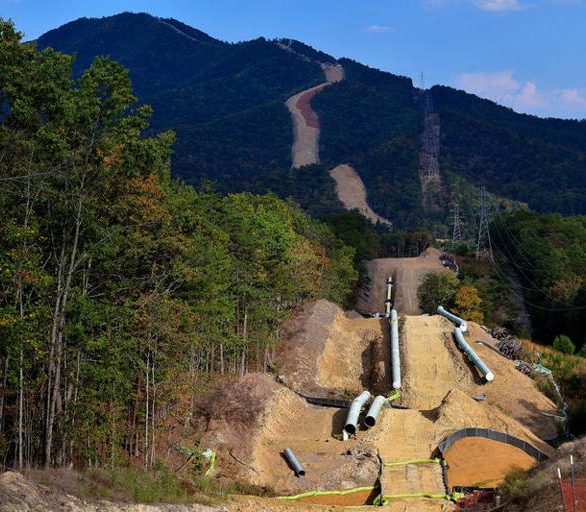 US court questions another Equitrans Mountain Valley natgas pipe permit
U.S. energy company Equitrans Midstream Corp's long-delayed $6.6 billion Mountain Valley natural gas pipeline from West Virginia to Virginia received another negative court ruling on Friday.
The U.S. Court of Appeals for the District of Columbia Circuit ruled the U.S. Federal Energy Regulatory Commission (FERC) "inadequately explained its decision not to prepare a supplemental environmental impact statement."
The statement would address "unexpectedly severe erosion and sedimentation along the pipeline's right-of-way."
The Court remanded the case back to FERC to either "prepare a supplemental environmental impact statement or to explain better why one is unnecessary."
The case was brought by the Sierra Club and other environmental groups opposed to the project.
"We see this ruling as creating an additional hurdle to restarting construction when (Mountain Valley) reacquires its outstanding permits this year, as it could force a longer review … and could push the project's completion into 2024," said an analyst at ClearView Energy Partners, a research firm.
Equitrans said it was reviewing the decision, without providing any additional details. Its stock rose about 4% to a 12-week high of $6.14 per share in late Friday trading.