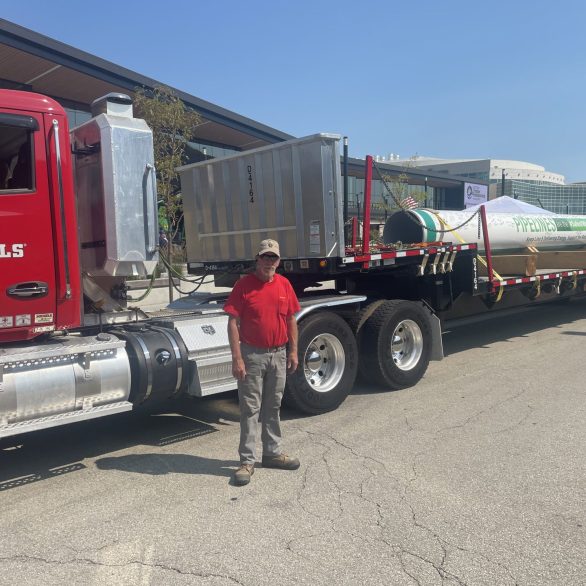 Wisconsin Teamster Leaders Came Out to Events in Milwaukee and Green Bay
Teamsters National Pipeline Labor Management Cooperation Trust Fund has been busy traveling all over the state of Wisconsin this Summer supporting and promoting the permit approval for Enbridge Line 5 re-route project.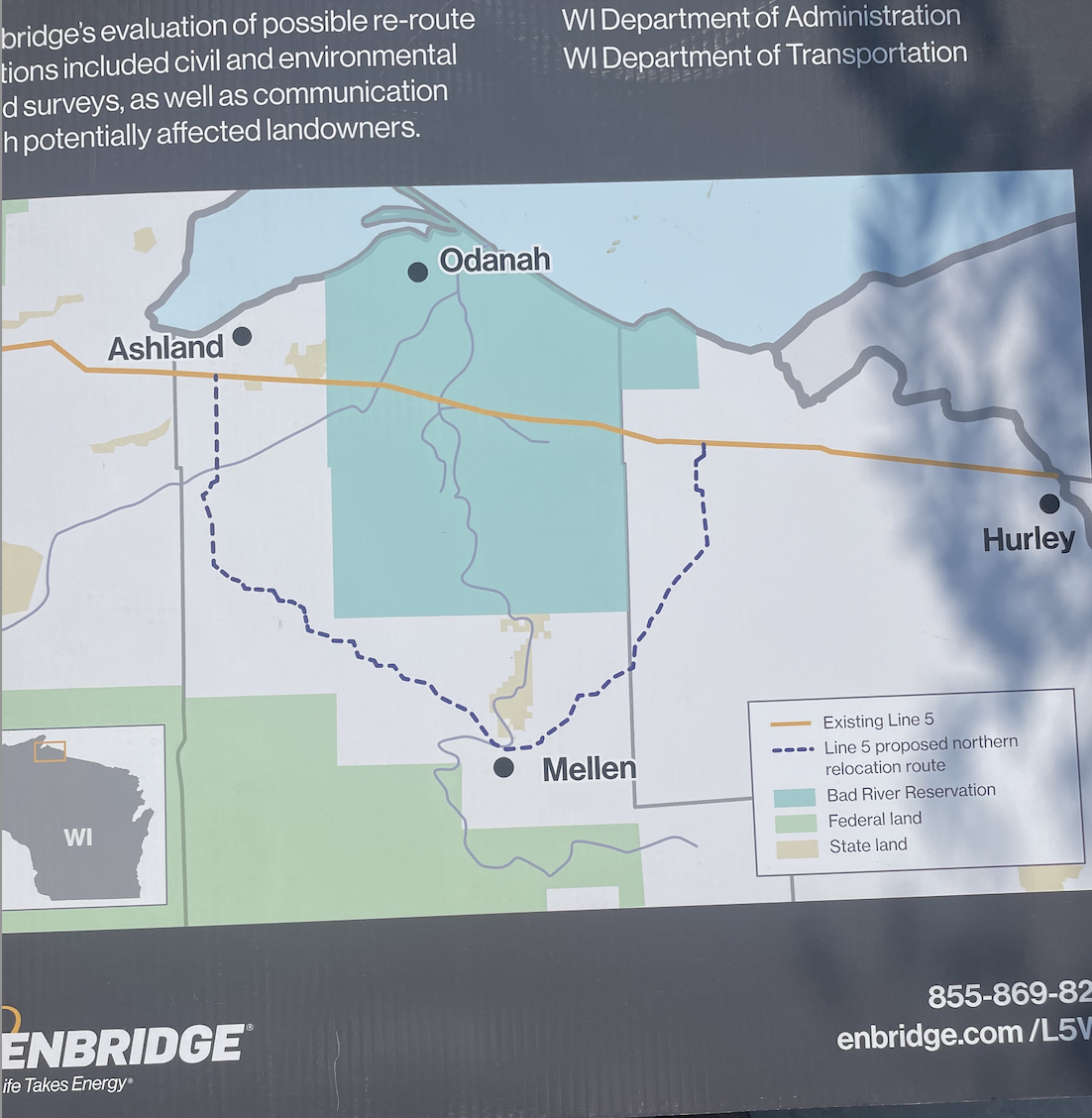 Enbridge Line 5 Relocation Project Map
The project will move the existing line that has been in place for over 7 years through the Bad River Reservation and re-route it around the Reservation.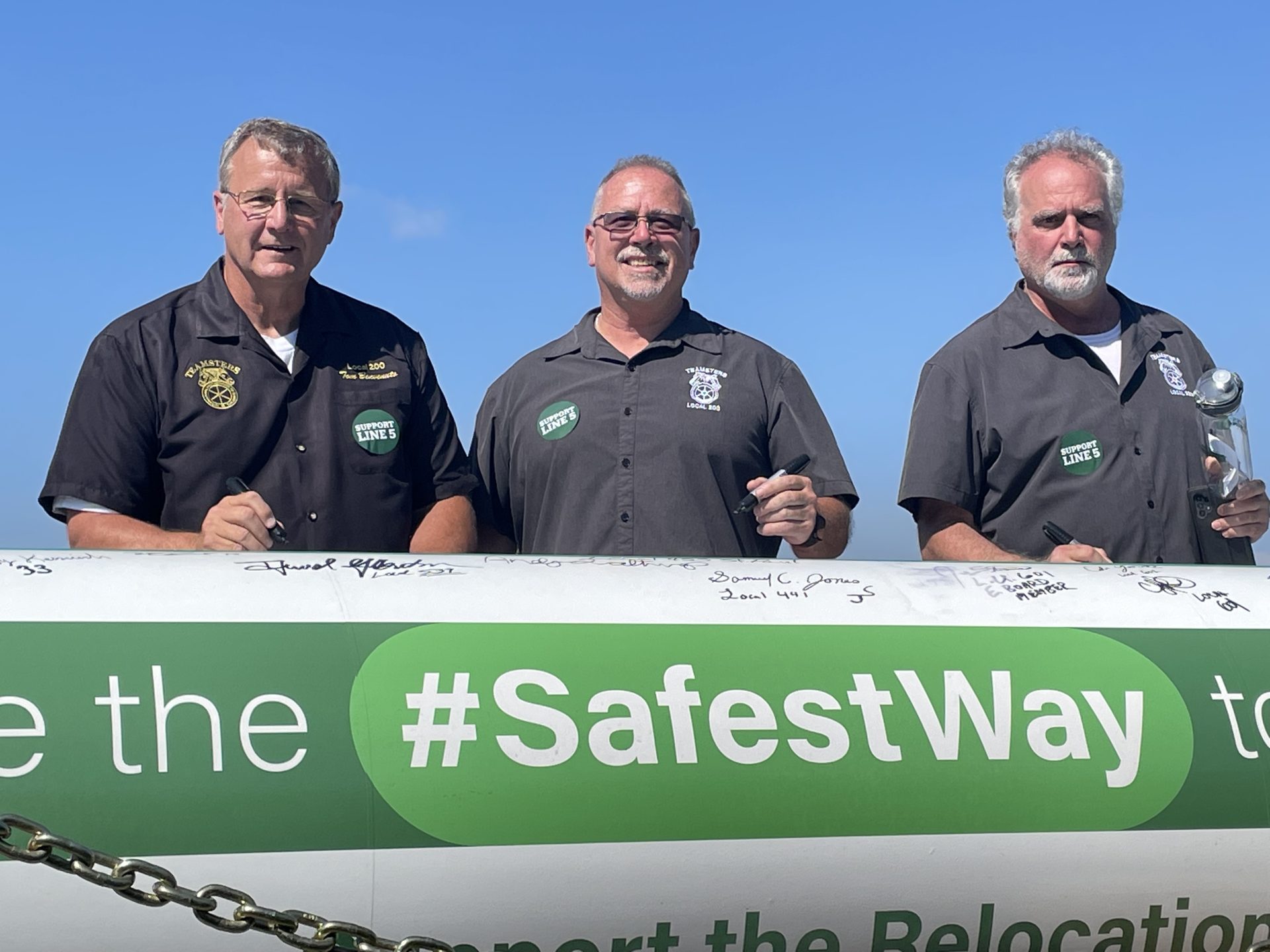 L-R: Tom Benvenuto, Joint Council 39 Construction Director & Teamsters Local 200 Business Rep; Tim Punter, President, Teamsters Local 200; Gary Shearer, Teamsters Local 200 Business Rep. Milwaukee, WI
The TNPL-LMCT Fund has worked with Enbridge and Michels Corp since early June on the Line 5 Safest Way Tour.
Teamster Pipeliners Chad Sorenson and Ken Rexroat who were dispatched by Teamsters Local 346 have to transport a sample joint of the actual joint of the 41 mile line.